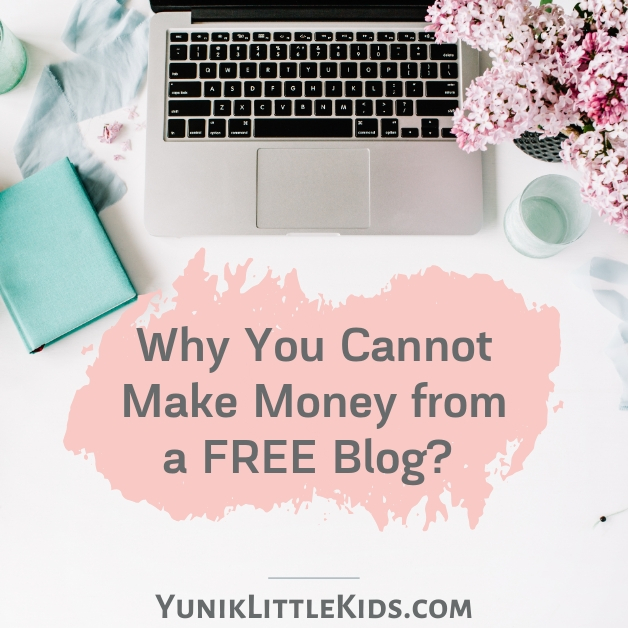 I know, why you are here!
You either want to make money from your free blog or confused about the difference between free and paid blogs. Whatever it is, you are in the right place.
It was not very long ago, that I was desperately searching for ways to make money from my free WordPress blog. Just because I was doubtful of my blogging capability, I didn't want to spend on hosting, domain, and all that.
Difference between a Free blog and Paid blog
When I first started to search about blogging, all I knew was the words 'WordPress' and 'Blogspot'. (Yes.. Yes.. I used to be that lame 😔)
After googling a lot, I finally opened a free WordPress blog booksnkid.home.blog. I didn't even know about the 'Blogger' platform at that time (which I later tried and wasn't as pleased as a WordPress site)
It was then I came to know about all different kinds of blogs available, which predominantly falls under the categories – Free blogs & Paid blogs.
When you get a domain name and the webspace for free, it is called a free blog. It literally has no money involved.
When you pay for the domain name and the website hosting space, it is called a paid blog. You will incur an annual or a monthly cost for these.
When can you choose free blogs?
Let me tell this, free blogs are not always useless. There are numerous reasons for you to choose a free blog and really use it to your benefit. Here are a few.
If you blog for passion or as a hobby, free blogs will do justice for your expectations to a certain extent. 
It is definitely a great learning tool for beginners.
Actually, the amazon affiliate program accepts free blogs too. So, hurray! You can earn from affiliate links- if you have great promoting capabilities. Because you cannot expect much organic traffic from a free site. 
But, these can happen only if your free blog is properly set up. You can read this article on How to start a free blog correctly for more useful information about free blogs.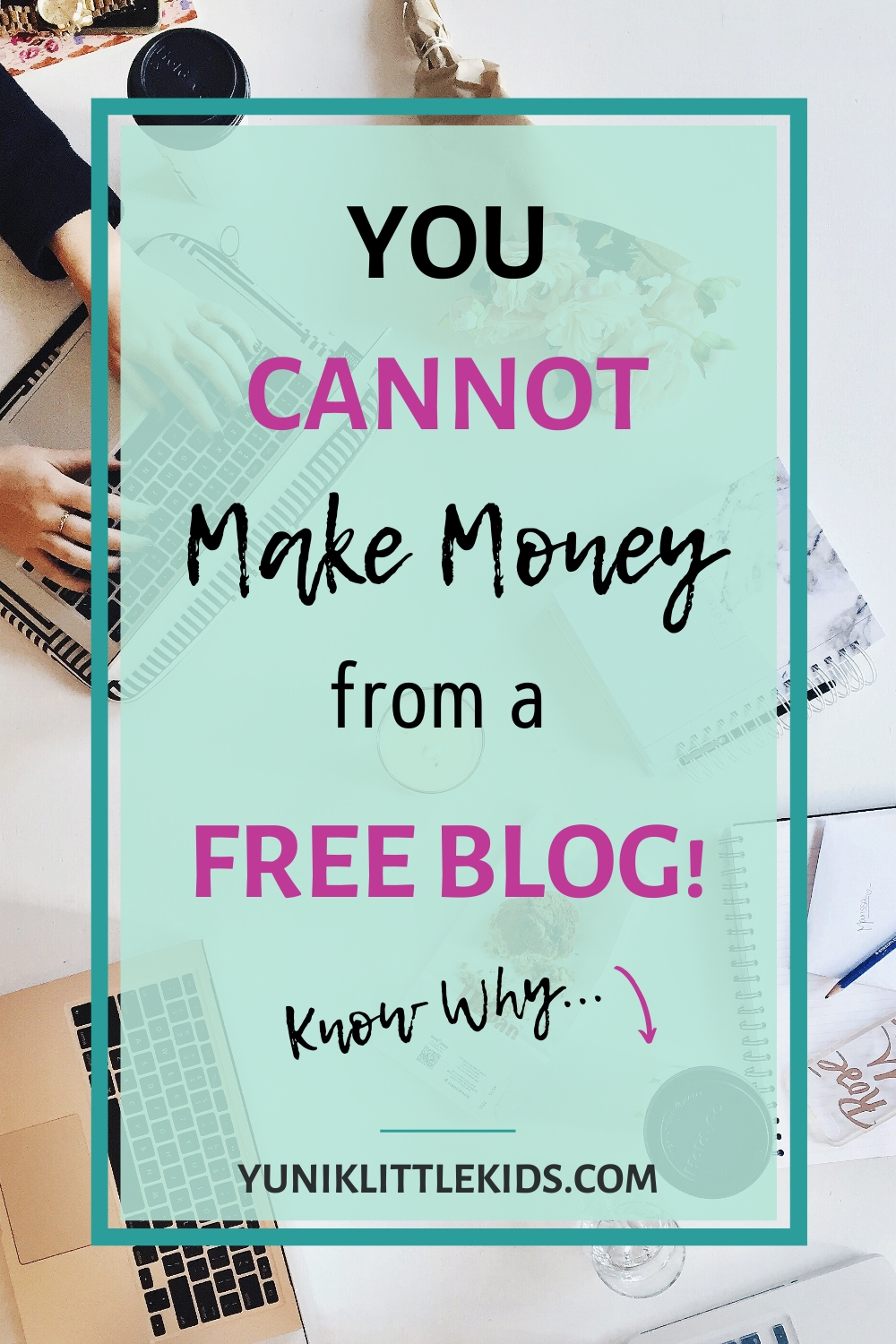 On a broader perspective, you can make only few pennies from your free blog – that too after investing lots of your time and efforts on it. While with the same effort, a self-hosted blog can yield you a full-time income if planned properly.
Here are a few reasons why it is practically not clever to expect returns from a free blog.
Ads on your free blog don't pay you
Only self-hosted blogs have the qualification to be applied for various advertising programs which pay you for running an Ad on your site.
In a free blog, you may see so many Ads displayed on the page. But, that doesn't earn you anything.
So they earn from running ads on your site and not you!
On the contrary, on a self-hosted blog, you can even earn a full-time income from Ads if properly done.
Will not look professional
As a matter of fact, your free blog may look something like 'abc.wordpress.com', 'abc.blogspot.com' and such. What level of impact do you think these names can create?
People see authenticity in domain names like 'abc.com' than those mentioned above.
In addition to that, free blogs don't have much customisation options as in self-hosted ones. Your themes, the feel and the look are not in your hands.
But still, some free themes on free wordpress.com gives you the ability to play with colors. If you are starting off with free blog, then do give it a try.
Content is not entirely yours
Yes. Yes. You heard it right.
In any free blog, you don't have an entire authority over your content. The reason is pretty simple. To what extent do you have full power over your house when it is built on a rented site?
The same thing fits here. You are on a platform which is not yours. So, the owner can simply delete your years of work in no time if they feel you have violated any of their terms.
Limited or even no email marketing ability
We are in the era of email marketing. Whatever be your niche, the only way to have consistent traffic to your blog is by following up your old viewers.
Email marketing helps you do that.
But, with a free blog, you don't actually have any of that facility.
Yes, you can still promote your blogs on various platforms. Still, anything is really not as effective as email marketing.
To wrap it up…
Overall, a free blog is a fit for hobby bloggers and beginners. But, to make money from blogging, you definitely need a self-hosted blog.
Planning to make money blogging? Why wait? NOW is the right time!
Just get started with your self hosted blog and I believe me, you wouldn't regret it.
Having doubts? Feel Free to ask me!
And Lastly, It would be great if you take minute to give your feedback on the comments below.
PS: I am learning how to grow my blog with Neha from bloggingmadeeasier.com. In case you are interested – Learn How to Grow Your Blog here