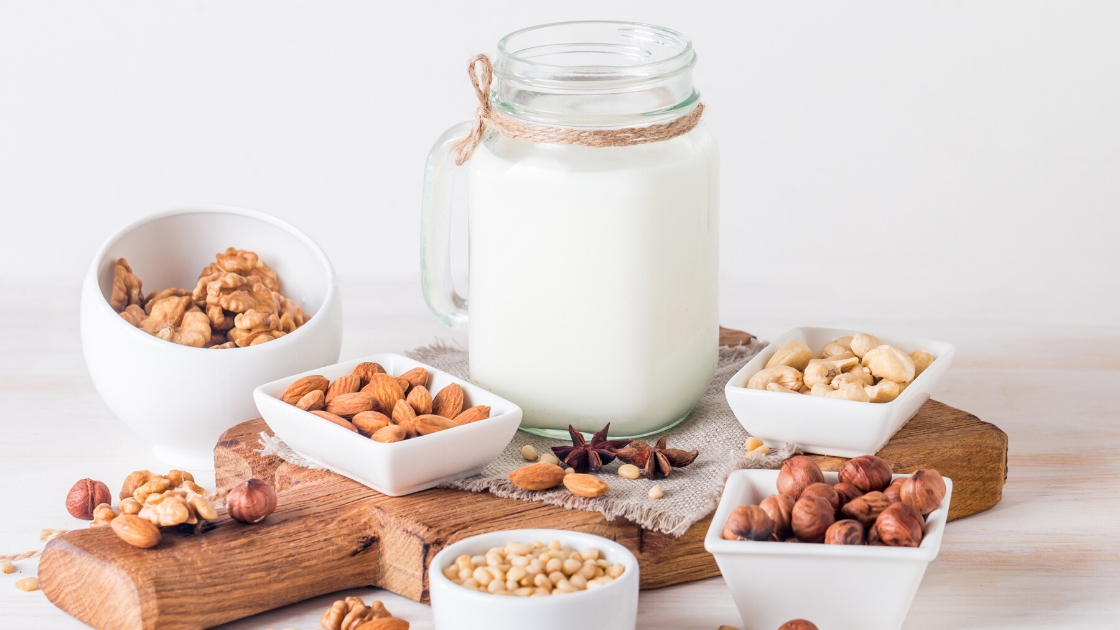 Vegan milk can be made from nuts, soy, coconut, sesame seeds and many other plant based items. Here's an extensive guide for making nut milk at home with just simple ingredients.
Homemade Vegan Milk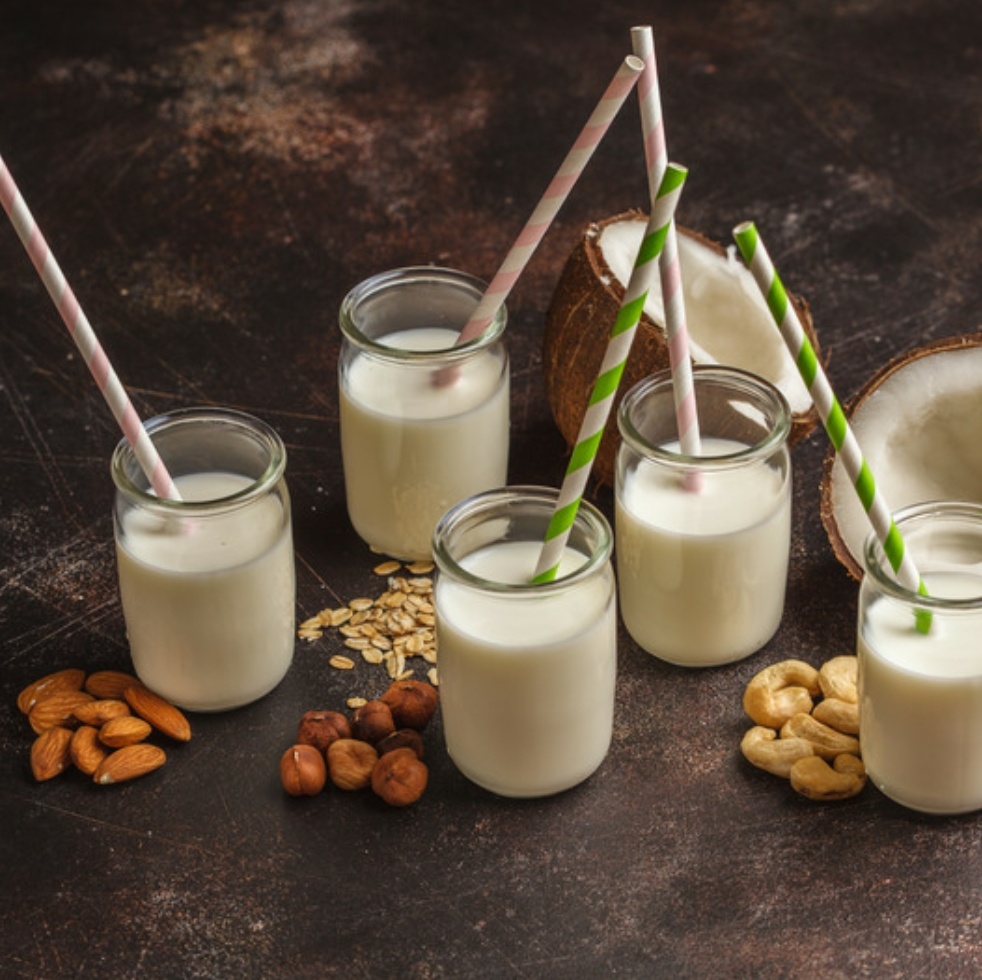 Vegan milk is an easy dairy-free milk substitute for any milk-based recipes.
The vegan diet is becoming more popular among people around the world due to its amazing benefits outwitting those from animal-based products.
Dairy milk is no way an exception to this trend. Not only vegans, even people who use dairy products have also started liking vegan milk for the flavor it gives.
I came to know about vegan milk, when I felt the need for a replacement for animal milk in some of my baby's food recipes.
It is recommended to completely avoid animal milk for babies below 1 year of age. Even after that, 60% of people can't digest animal milk properly. Fortunately, vegan milk is there for our rescue. Just check if you have any nut allergies and you are good to go! 
Nut Milk – The Immune Boosters
Nut Milk like Almond Milk, Cashew Milk, Pista Milk and so on are filled with nutrients. They predominantly contain Vitamins A, D & E which are great boosters of immunity. Also most are rich in iron making it good for muscle strength.
Nut milk recipes especially Almond milk give an added advantage of cutting down calories while providing abundant nutrition.
If you have kids who already love animal milk, then try replacing half the portion of animal milk with nut milk to add more nutritious value to it. And variety of flavors too!
Looking to add immunity boosting foods to your kid's diet? Read this article on Top 6 Foods to Strengthen Your Kid's Immunity
Nut Milk Recipes
Talking about nut milk, the first question you get would be 'Which nuts can you use to get milk?'.
Simple! – Anything…
Yes, I have tried making nut milks from Almond, Cashew, Pista, Walnut and Peanuts. And everything was yummy! Vegan milks from coconuts, and sesame seeds work great too.
Add flavor and sweetener of your choice to delight your taste buds with a milky treat.
In this post, I have listed a few of the Vegan Milk Recipes that I have tried and worked great for us!
Remember… Check for nut allergies while giving any specific nut for the first time
Wondering how to use Nut Milk?
The Vegan Nut milk are yummy and flavorful on its own. But if you feel in mood for some twist in it, then here are some ideas!
Add sweetener like sugar, jaggery, honey or dates and have it as a milk
Replace diary milk with these tasty vegan milk in coffee, tea and milkshakes
Replace diary milk in cakes, muffins and other baking recipes
Use Vegan milk instead of plain water to make FLAX EGGS to make it more thick. (Recipe Here…)
How Long to Soak Nuts for Nut Milk?
For nut milk to turn out smooth and to make it easily digestible for our body, soaking is considered a must. Each nut requires different soaking time.
Here are the approximate soaking time for different nuts which we follow at our home.
Almond – 12 hours
Cashew – 3 hours
Peanut – 8 hours
Pista – 1 hour or less
Walnut – 4 hours
You can even try to increase and decrease the timing and experiment on how it works out for milk.
Soak the nuts in a bowl with water covering the nuts. Make sure to close it with a lid while soaking.
Homemade Vegan Nut Milk Recipe
Make nutritious homemade nut milk with any nuts with just 2 ingredients easily with much less effort.
Ingredients
1 cup Nuts, raw
3 cup water
Instructions
Soak the nuts for the time period said above.
Drain the water and rinse the nuts in cold water.
Add the nuts and water to a blender and blend until smooth.
Drain the milk with a thin sieve or a muslim cloth
(Optional) Add flavor or sweetener to the milk and serve!
Notes
FLAVORED NUT MILK – You can add any flavor of your choice like vanilla, rose and so on. You can also have it raw, which most people prefer, as the nut itself gives its own flavor to the milk.
SWEENTENED MILK – Add any sweetening agents like honey, dates syrup, jaggery or even sugar to enhance the sweetness.
DRAINING THE MILK – This is the most crucial part of the nut milking process. Which is why, most people prefer to use exclusive Nut Milk Bag for draining. It is basically a cheese cloth, so muslin cloth does the job as good as that.
#PRO TIP! Do not throw away the remaining pulp. Use it in cake preparations, mix it in dhosa/idly batter, or even Use it as a face scrub before bath!
Pista milk is my personal favorite. So what is yours?
Do let us know in the comments.