Flax eggs are a thick paste made with flax seeds. A flax egg is an excellent egg substitute used instead of chicken egg in baking and other cooking needs. Read on to know how to make a flax egg.
Flax egg – The substitute for eggs
Are you a vegan enthusiast looking for an egg substitute for your lavish recipes?
There are literally so many ways to replace eggs in baking and other recipes as a binding agent. One such is the usage of flax seeds. The paste made from flax seeds constitutes a better alternative for eggs because of its thicker consistency and odorless nature.
Also, they are so inexpensive and not at all time-consuming. You just need to blend flax seeds with water or nut milk.
Flax Seeds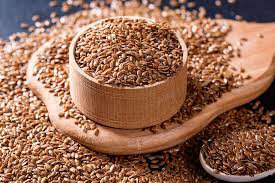 As a matter of fact, flax seeds are loaded with nutrients and provide a lot of benefits to the body.
Here are a few of the benefits of flax seeds if you include regularly in your diet.
Helps in digestion due to its high-fibre content
Consistent consumption helps with post-menopausal symtoms
Reduces inflammation related to heart diseases and insulin resistance as it has high amounts of lignan
Great immunity booster because of being the very rich source of Omega-3 fatty acids.
Flax seeds can be added to any dish you make in order to receive a nutritional boost for your day.
Flax Seed Egg Recipe
Flax egg is the nutrition filled healthy vegan replacement for regular chicken eggs for your recipes. With just 2 ingredients, it is very easy to make and store.
Serving size– Replacement for 1 medium egg
Ingredients
1 tablespoon Flax seeds, whole
2 ½ tablespoon Water or 2 tablespoon Nut milk
Instructions
Grind the flax seeds without water to fine powder.
Add water or the nut milk and mix well to make a thick paste.
Let it set for 10 – 15 minutes. Then, Flax egg is READY for use.
Recipe card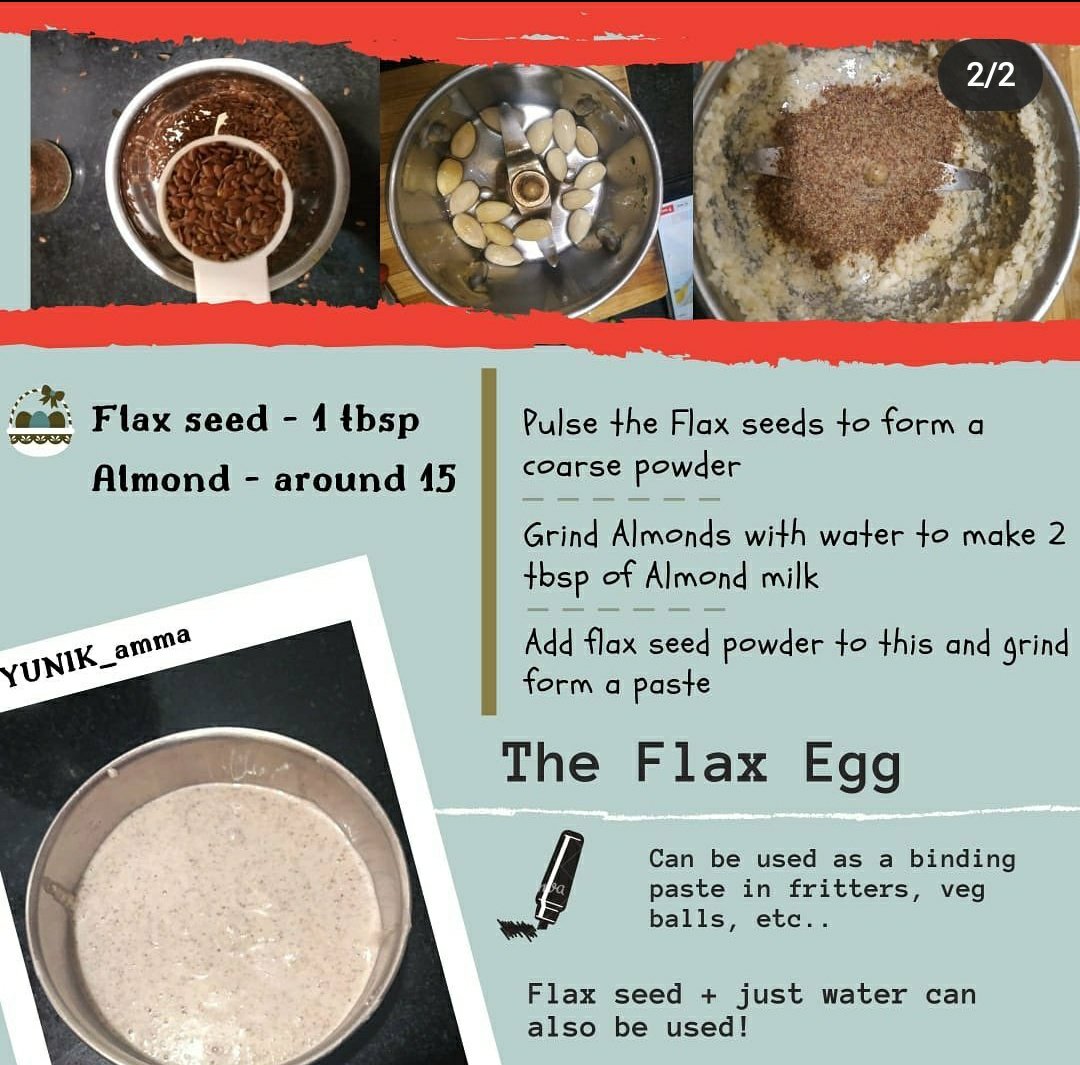 Notes
NUT MILK – I preferred almond milk for making flax eggs.
Read: Recipe for Non-diary Vegan Milk at Home for more details on nut milk preparation
FLAX MEAL – You can also use store-bought pre-ground flax seed termed as flax meal for this. But make sure to use it soon and store it properly.
STORAGE & USAGE – Can be made and stored in refrigfor upto one week. As an alternative, you can make flax seeds powder and store it for 2 to 4 months. This way, you can mix it with water and prepare the flax egg, instantly.
Did you find this useful?
Do let us know in comments!