How about turning vegetables into delightful spicy treats for your little ones as veggie nuggets? Make this easy homemade veggie nuggets for kids and babies today with these simple steps.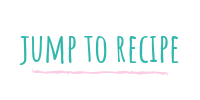 Homemade Veggie Nuggets
My baby being a complete lover of oily foods, I used to make veg nuggets for my baby often. Though I mentioned 'veg' nuggets, all it had was just carrot, potatoes, and occasionally, beetroots.
But, not long ago, I came across a food blog that mentioned a fritter recipe made with cabbage. This gave the courage to add some other veggies as well to our nuggets and make it a complete homemade veggie nuggets!
This recipe with colorful vegetables stuffed as tiny little fritters serves as great finger food for baby led weaning your babies. Even with reduced spiciness, these homemade veggie nuggets taste delicious because of the touch of ginger and garlic.
A perfect Indian style homemade veggie nuggets for babies and kids which not only entices kids but also the biggies in the family! Thus this dish can easily become your family's favorite just like vada or samosa.
More like this for bigger kids –
Crispy Paneer Cheese Balls Recipe
Veggie nuggets RECIPE
Stuff your favorite veggies to make tasty veggie nuggets for your little ones and your entire family. Pair it with homemade tomato sauce to make it more flavorful.
INGREDIENTS
¼ cup Carrot, grated
4 Beans, finely chopped
¼ cup Cabbage, finely chopped
2 small stalks Broccoli
¼ cup Beetroot, grated
2 medium Potato
4 pods Garlic, mashed
1 inch Ginger, mashed
¼ cup Rice flour /Besan flour
½ teaspoon Garam masala ( Better make your own baby-friendly homemade garam masala – Recipe Here! )
1 cup Rice flakes powder (Replacement for Breadcrumbs)
½ cup Flax Seed Paste ( Replacement for Egg / Maida – Make your own Flax Egg with this recipe )
½ teaspoon Salt
½ cup oil
INSTRUCTIONS
Cook broccoli for 2-3 minutes in boiling water and after it cools down, finely chop it.
Cook potato in an open vessel by cutting it to medium cubes or in a pressure cooker for 2 whistles
In a bowl, add the cooked potato and mash it as much as you can.
Mix carrot, beans, broccoli, beetroot, cabbage, besan flour/rice flour, garam masala, ginger, and garlic to the mashed potato and mix it to form a thick dough.
Add water if needed but the dough should be thick.
Now add ¼ cup rice flakes powder to it and mix it well.
FOR FRYING
Make small pieces of any desired shape from the dough – preferably finger-sized small ones.
Dip it in flaxseed paste or egg.
Coat it with a lavish amount of rice flakes powder.
Shallow fry in a pan with oil
Flip it over occasionally for even frying.
Take off the flame when they become dark brown and your homemade veggie nuggets are ready to serve.
Notes
All the ingredients mentioned above are completely kid-friendly & healthy.
For normal veggie nuggets with no compromise on the usual flavors, here are what you can ideally use.
SPICY MASALA – Replace less spicy garam masala with spicy one and add 1 teaspoon of chilli powder and 1 teaspoon of pepper powder.
CRISPY BREADCRUMBS – Replace rice flakes powder with regular breadcrumbs for more restaurant like crispiness
COATING – Use All purpose flour (Maida) mixed in water or 1 Egg for coating the dough replacing the flaxseed paste mentioned above.
DEEP FRY – Deep fry in oil instead of shallow frying for extra crunchy homemade veggie nuggets.
Hope you liked the recipe.
Do let us know your feedback in the comments if you get a chance to try it out.