Freelance writing is a booming industry. It's one of the most popular freelance jobs out there and for good reason!
Freelancing offers many benefits that other types of work may not offer like -flexibility in hours, ability to work from home, control over your workload, and more. So, it's one of the best jobs, especially for moms, who want the most flexibility in working hours.
But what does being a freelance writer entail? What skills are necessary? How do you get started as a freelance writer? And how can you make money as a freelance writer?
In this post, we will be discussing everything about freelance writing; including what it is, what skills you need to have, and how to start freelancing with success!
What is freelance writing?
Freelance writing is nothing but, writing for money independently, without working as a permanent employee for a company.
Freelance writers write different types of content- articles, blogs posts, white papers, reviews, and more on varied topics
The freelance writing industry is competitive with tons of new freelancers joining every day as the number of people who need their work done grows exponentially.
And there are plenty of opportunities in this field for everyone from those looking to make some quick cash and stay-at-home moms hoping to earn extra income while still having time for other activities like parenting or house cleaning. However, you will have to learn certain skills if you want long-term success in freelance writing!
What exactly does a freelance writer do?
A freelance writer writes content for websites or blogs on behalf of their clients; whether it's articles, blog posts, press releases, marketing copy, etc.
Freelancing offers many benefits including more control over your workload (you don't work full-time 40 hours per week) and flexibility with scheduling time off when needed.
Depending on the type of writing you do, the job of a freelance writer varies.
Types of freelance writing services to offer
Freelance writing is one broad field where you can write about literally anything.
Here are a few types of most common freelance writing services you can offer.
Blog writing
Social media posts content writing
Ad copywriting (for Google Ads, Facebook Ads, Print media Ads, etc…)
Email copywriting
Marketing campaigns copywriting
Press release writing
E-book writing
Brochure content writing
Academic content writing
Technical Writing
Whitepaper content writing
Product description writing
Sales Page & Landing page copywriting
Editing services- content, blog posts, etc.
& much more…
What you write will depend on what you like, what your clients want & the skills you have.
What skills do you need to be a freelance writer?
From a general perspective, anyone can become a writer. All it takes is some basic writing skills & interest to learn.
You are interested in a variety of subjects. (i.e., politics, sports, gardening, etc.)
You enjoy reading about a wide range of topics and can articulate why they interest you.
You're able to write succinctly as well as with detail when necessary for different purposes such as blog posts or press releases.
You enjoy language and taking care to create the best content possible because it's more than just words on paper – it's your reputation!
If this sounds like you, then maybe freelancing is right for you too!
In terms of the technical aspects of writing as a job, here are a few skills that can help you stand out from the crowd.
Writing skills (Grammar, punctuation, tonality)
Strong research skills
Ability to meet deadlines
Good at handling criticism
Ability to learn from mistakes
Good work management skills in case of handling multiple clients
How do I start freelance writing?
The first step to becoming a freelance writer is deciding what type of writing you want to do.
There are many different types and it's important that the focus matches your skill set, interests, or goals.
For example, some freelance writers specialize in content such as blog posts or press releases while others might be more interested in creating copy for ads or brochures.
You can find out which one best suits you by considering these questions:
What are my long-term career goals?
What skills do I already have?
What kind of work am I interested in doing?
Next comes finding clients – this will involve networking with potential employers via websites like Upwork (previously Elance), 99designs, PeoplePerHour, and Freelancer where you find clients to work for writing gigs.
Then, you start writing!
Benefits of being a freelance writer
Being a freelancer itself will offer so many benefits for you. As a freelance writer, you get that and much more.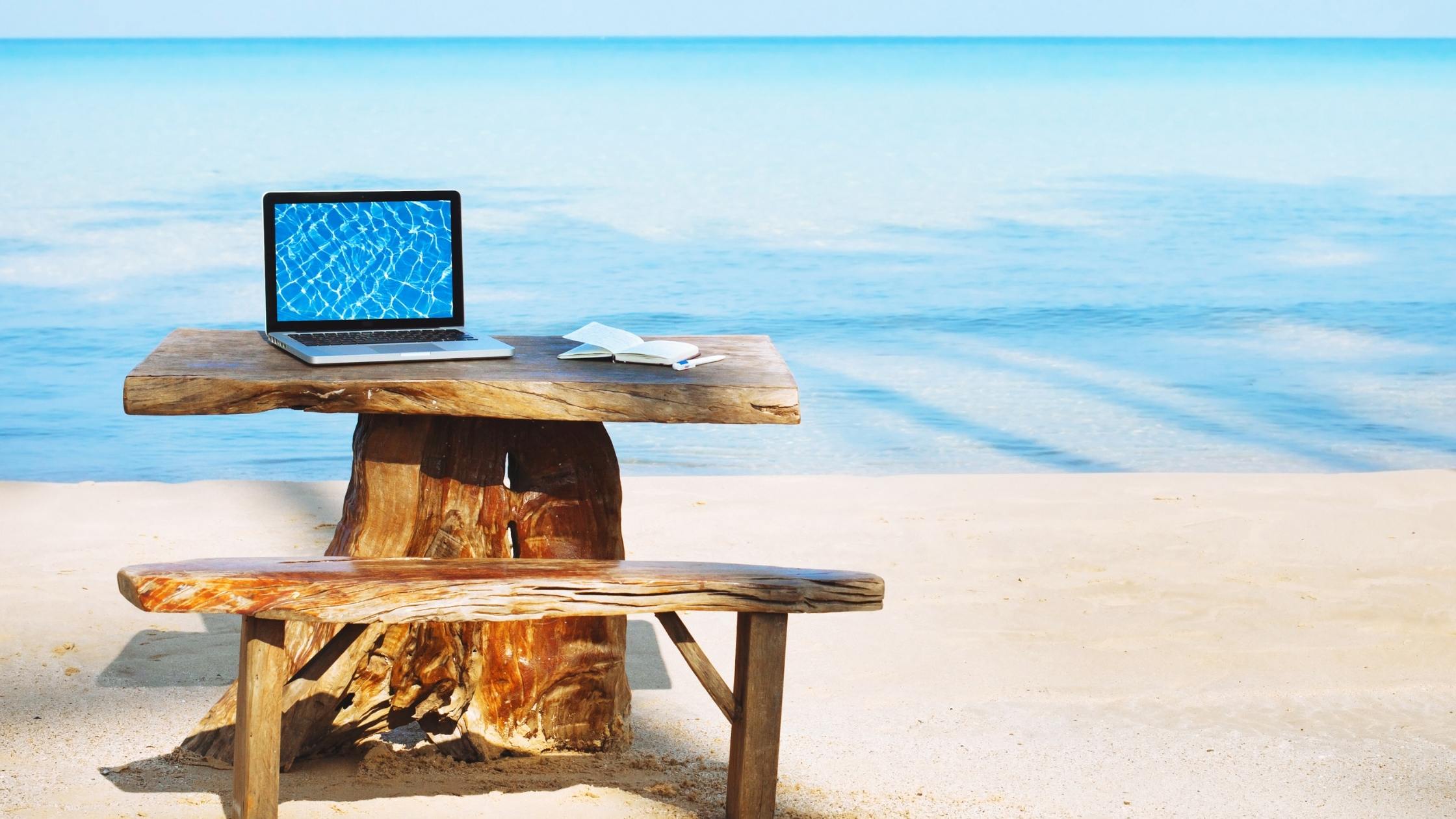 Here are a few benefits of being a freelance writer.
– You are your own boss
– Freedom to manage how much and when you work
– Flexible schedule allows for time with friends and family, hobbies, or other commitments.
– You can choose from a wide range of clients that matches your skillset.
-No tech knowledge needed. Just a laptop and basic writing software like MS Word. Sometimes, even a mobile phone is enough.
Work and earn money from anywhere – Even when on your vacation! (Just saying).
– Continuous learning opportunities – there is always something new to learn about freelance writing!
Tips for success as a freelance writer
As said before, anyone can become a freelance writer. But, it really takes some practice & more effort to be successful at it. Here are some tips to help you achieve freelance writing success:
-Always complete your work on time and with high quality
-Don't be afraid of SEO! It's not as complicated or hard as they say, so just follow the basics
-"Practice makes perfect" – always aim for perfection in your freelance writing skills by practicing diligently every day
-As a freelance writer, things will come up in life that can affect how much time you have available to write. So make sure to schedule enough time into your week each month (many writers recommend 12 hours per week) for constructive practices like research, studying industry trends & best practices from other writers, marketing yourself online/offline through social media.
– Network with other freelance writers
– Learn from others' experiences and mistakes. Ask as many questions as you can!
– Find a niche, then become the expert of that niche (i.e., finance writing)
– Employ systems to help keep track of your workloads and deadlines – get organized early in your career so it will take less time over time!
– Stay updated with changes in technology or skillset through online platforms like blogs, forums, social media groups for freelance writers etc.
How to make money as a freelance writer?
The most asked question! Isn't it?
Can you really make money as a freelance writer?
Freelance writing may sound like some hobby thing or a side hustle. But in reality it's more than that.
Yes! you can do it as a side hustle as well. But it still is a potential full-time job you can take up.
You can really make a living as a freelance writer. Infact, after gain few years of experience in the field, you can make more money than any other regular jobs out there – provided, you really have good writing skills.
Wrapping it up…
Thanks for reading!
We hope that you found the information in this post useful. If you have any questions or would like to learn more about how we can help, please contact us today. We are always happy to chat with you and provide guidance on freelancing tips and tricks so they can get started right away.
Remember, there is a lot of competition out there when it comes to freelance writing opportunities online, so make sure your resume stands apart from the crowd by adding some excellent skills qualifications such as SEO knowledge or content marketing expertise.
The sky's the limit if you set your goals high enough! So what will be your first step?